RCMP Youth Advisory Committee #LiftEachOtherUp and spread kindness on #PinkShirtDay
B.C.
2021-02-24 07:29 PST
Members of the BC RCMP Youth Advisory Committee (BC YAC) will be donning pink toques and masks and spreading kindness, and coupons on #PinkShirtDay.
Celebrated annually around the globe, Pink Shirt Day or Anti-bullying Day began in Canada in 2007 when two students from Nova Scotia, David Shepherd and Travis Price, took a stand against homophobic bullying after a grade 9 student was harassed and threatened for wearing pink.




This year, 29 dedicated and inspiring youth leaders who were selected for the Committee have been armed with pink toques, masks and drink coupons and are tasked with handing out the coupons to someone who needs a little kindness on February 24, 2021, states Terri-Lynn Vidal, BC RCMP Youth Strategies Co-ordinator. This year's theme of #LiftEachOtherUP is a reflection of what YAC members do throughout the year in their communities but we wanted to give them something tangible they could give out, as a means to immediately demonstrate that kindness.
"We greatly appreciate the commitment of these dedicated young people to making their communities a better place, and the very important role they play in shaping how the RCMP connects with youth, states Deputy Commissioner Jennifer Strachan, Commanding Officer of the BC RCMP. Their voices help develop programs and initiatives that support youth in communities across our province and the entire country.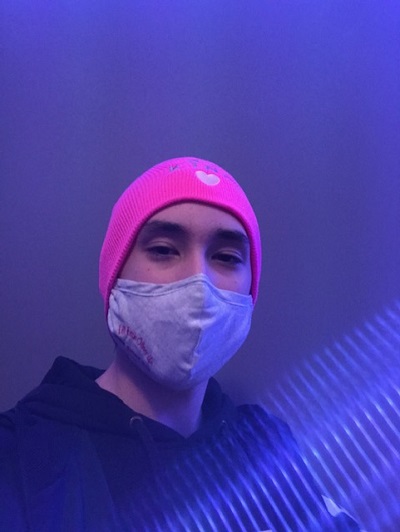 In 2016, E Division Crime Prevention Services launched the BC RCMP Youth Advisory Committee (YAC). YAC is an initiative for youth between the age of 13-18, designed to connect a group of diverse youth from across BC while engaging in open, lively discussions about youth issues. Online discussions inform the RCMP of new youth issues and trends, which can be used to assist the BC RCMP strategic plan of enhancing public safety. To learn more about the committee, or to enquire how you can become a member, send an email to yacbc@rcmp-grc.gc.ca


Released by

S/Sgt. Janelle Shoihet

Senior Media Relations Officer
BC RCMP Communication Services
bc.rcmp-grc.gc.ca
14200 Green Timbers Way, Surrey, BC V3T 6P3 - Mailstop #1608
Office: 778-290-4134
Cell: 604-657-5730
Fax: 778-290-6114


Email: janelle.shoihet@rcmp-grc.gc.ca

Follow Us: