Richmond RCMP's Annual Toy Drive
Richmond, Community Policing Services
2020-11-16 10:18 PST
Richmond RCMP's Annual Toy Drive to take place at Lansdowne Centre
Richmond RCMP are doing their part to ensure that the pandemic will not stop the season of giving, as they will be hosting the 6th Annual Stuff the Squad Car event this year with a little twist.
With the extra safety measures put in place by our public health officials this year in response to COVID-19, the event will be different from previous years, as it will incorporate physical-distancing protocols.
On Saturday, November 21, 2020, the Richmond RCMP Community Engagement Team, along with Santa will be hosting a toy drop-off event outside Lansdowne Centre.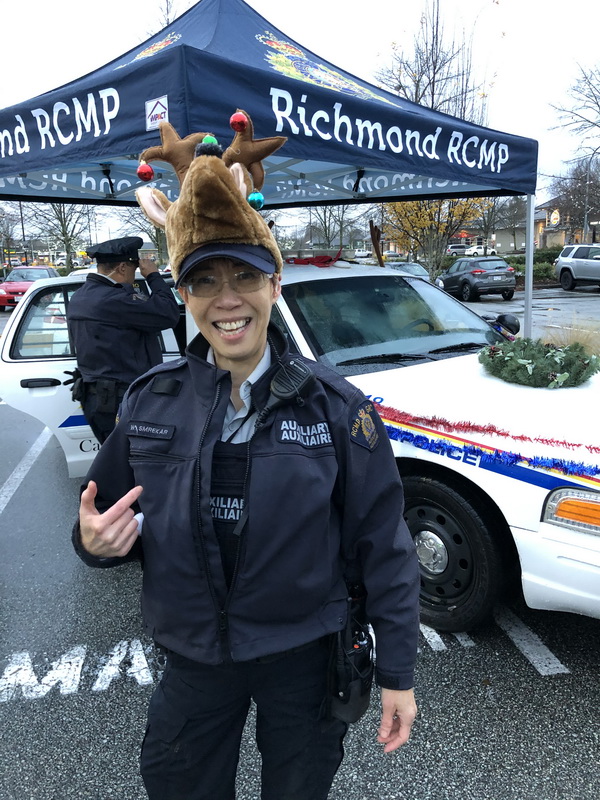 The public is invited to drive by and drop off a new and unopened gift for children or youth to stuff the police car full of toys and gifts. Donation bins will also be available, and cash or monetary donations will also be accepted. There will be physically-distanced opportunities for photos with Santa and Richmond RCMP officers in Red Serge.
Thanks to the efforts from the public last year, the team raised over $20,000 and filled two one-ton trucks full of toys, bringing Christmas to almost 3,000 Richmond residents in need.

Proceeds will go towards the Richmond Christmas Fund operated by Richmond Cares Richmond Gives.
The pandemic has undoubtedly affected everyone this year, and 2020 will be a more difficult than usual holiday season for those less fortunate.

The event will take place on November 21, 2020 between 8:00 am and 1:00 pm in the parking lot of Lansdowne Centre by the Canada Line station.


Released by

Cpl. Ian Henderson

Media Relations Officer
Richmond RCMP
richmond.rcmp-grc.gc.ca
11411 No. 5 Road, Richmond, BC, V7A 4E8
Office: 604-207-4747
Cell: 604-765-4528


Email: richmond_media@rcmp-grc.gc.ca

Follow Us: